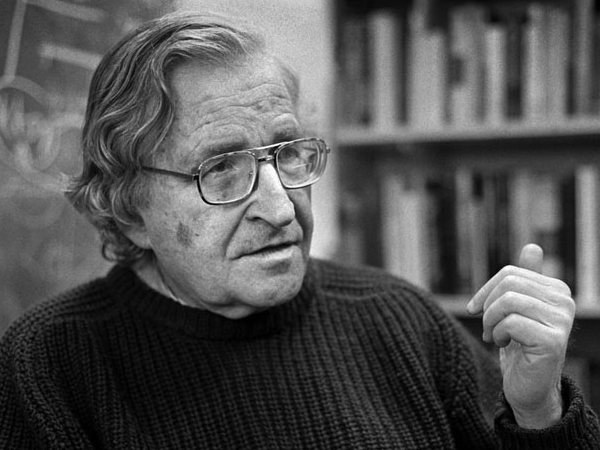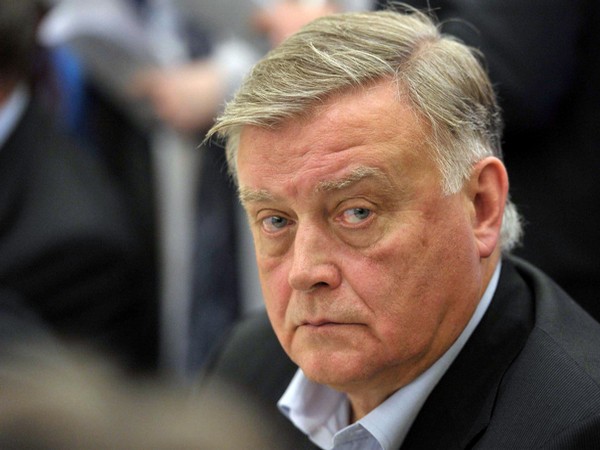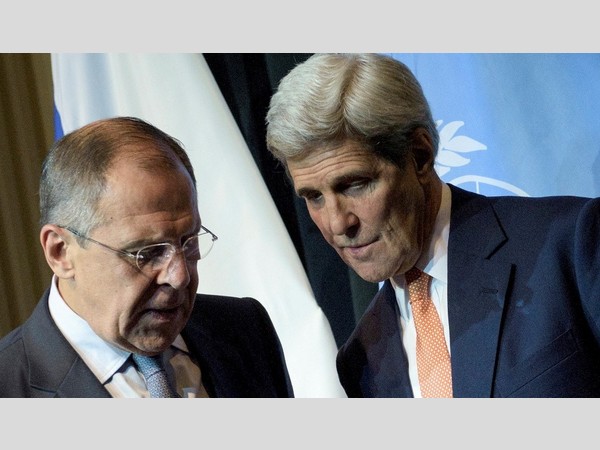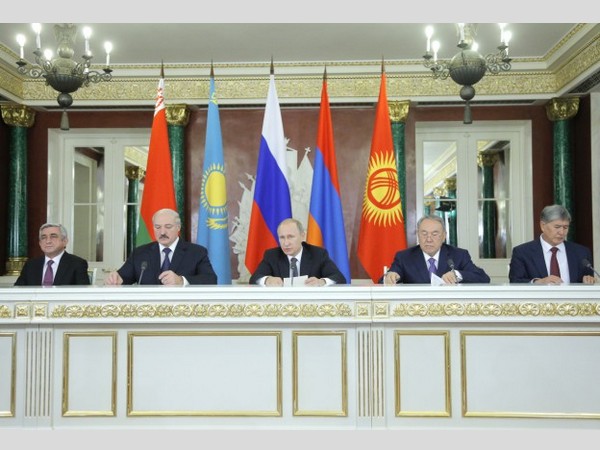 24.11.2015 TURKEY CONTINUES TO MUZZLE DEMOCRACY'S WATCHDOGS
By Noam Chomsky and Christophe Deloire
Journalists are the "watchdogs" of democracy, according to the European Court of Human Rights. Anyone who wants to control a country without being troubled by criticism tries to muzzle reporters, and unfortunately, Turkish President Recep Tayyip Erdogan is a past master at stifling the cries of freedom. As journalists from around the world converge on Antalya to cover this weekend's Group of 20 summit, many of their Turkish colleagues are being denied accreditation.
19.11.2015 THE ROLE OF INTERCIVILIZATIONAL DIALOGUE IN SECURING SUCCESSFUL INTERNATIONAL COOPERATION
A Paper by Vladimir Yakunin, Founding President of the World Public Forum "Dialogue of Civilizations", delivered at the Beijing Forum on November 6, 2015
09.11.2015 TOWARDS A REVERSAL OF THE SITUATION IN THE NEAR EAST
by Thierry Meyssan
The days of the « Arab Spring » are almost over. As of now, the White House and the Kremlin are redesigning the contours of the « Greater Middle East ». However, their agreement, which was concluded before the Russian military intervention in Syria, could still be modified by the changes in the balance of power. There is no proof that Moscow will accept the stabilisation of Syria or ignore the partition of Turkey and Saudi Arabia which are soon to begin.
06.11.2015 EURASIAN ECONOMIC UNION AND ARMENIA
Areg Gharabegian
The Eurasian Economic Union (EEU) is an economic union of states which was established on May 2014 by the leaders of Belarus, Kazakhstan, and Russia, and came into effect on January 1, 2015. Armenia joined on January 2, 2015 and Kyrgyzstan joined on August 6, 2015.
05.11.2015 GLOBAL COLONIALITY AND THE WORLD DISORDER. REVISITING BANDUNG, 1955
Remarks by Walter Mignolo, Director, Center for Global Studies and the Humanities, Duke University, prepared for the 13th Rhodes Forum
04.11.2015 FUTURE OF INTERNATIONAL DEVELOPMENT INSTITUTIONS – CAN THEIR FAILURES BE EVEN BIGGER?
A Paper by Václav Klaus, President of the Czech Republic (2003–2013), delivered at the 13th Rhodes Forum, October 11, 2015
03.11.2015 VLADIMIR YAKUNIN TO THE 13TH RHODES FORUM
A Speech by Vladimir Yakunin, Founding President, WPF "Dialogue of Civilizations", at the Opening Plenary Meeting of the 13th Rhodes Forum, October 9, 2015
02.11.2015 CHINA'S NEW PAYMENTS SYSTEM POINTS WAY TO DE-DOLLARISED WORLD
The mainland recently launched the China International Payments System ("CIPS"), enlisting an initial group of 19 domestic and international banks. As a cross-border yuan payments system it represents a major step in Beijing's ambition to increase the distribution and improve the efficiency and international popularity of its currency. But, it is more than a payment transaction regime.
30.10.2015 RAND CO ON US AND CHINA'S MILITARY POWER
Vladimir Terehov
Evaluation of the balance of military capabilities of the two leading global players (the US and China) has long been in the focus of global "think tanks." At the beginning of October this year, RAND Co. published a report titled, the U.S.-China Military Scorecard: Forces, Geography and the Evolving Balance of Power 1996-2017.
29.10.2015 RUSSIAN EXPERT PROPOSES FORMULA TO EASE FRONTLINE TENSION
In an interview with Tert.am, Vladimir Yevseyev, Head of the Caucasus Department at the Moscow-based CIS Institute, expressed his strong concerns over Azerbaijan's recent heavy armed raids against Armenian civilians in the border region Tavush, calling for mutual efforts to push back armaments from the frontline. The expert said he thinks that Russian Foreign Minister Sergey Lavrov's recent trip to Azerbaijan and his talks with President Ilham Aliyev was part of such efforts.
06.10.2015 ARMENIAN COMMUNITY OF CHINA TO OFFER SCHOLARSHIP TO CHINESE STUDENTS TO STUDY AT ARMENIA'S AUA
PRESS RELEASE
The Armenian Community of China signed a Memorandum of Understanding (MoU) with the American University of Armenia (AUA) to provide scholarships for Chinese students to study at AUA. Henri Arslanian, President of the Armenian Community of China, and AUA President Dr. Armen Der Kiureghian met in Yerevan to sign the MoU and solidify the collaboration.
23.09.2015 RUSSIA FUNDS MOSCOW CONFERENCE FOR US, EU AND UKRAINE SEPARATISTS
Conference includes representatives of Sinn Féin and radical black power Uhuru Movement despite Kremlin crackdown on its own dissidents. The Russian government has helped fund a conference in Moscow to bring together separatists from the United States and eastern Ukraine, despite cracking down on its own dissidents.
16.09.2015 CHINAHAY THE ARMENIAN COMMUNITY OF CHINA
Armenian Courses Offered to Chinese University Students
Armenian language are now being offered to Chinese university students in another example of the strengthening links between Armenia and China. The courses in Armenian language and culture classes will be offered for a second consecutive year at the prestigious Beijing Foreign Studies University (BFSU) after a very successful launch year with many of the enrolled Chinese students expressing the desire to continue their Armenian studies in Armenia.
10.09.2015 2015 RHODES FORUM SCIENTIFIC MARATHON RESULTS
The WPF Executive Board having analyzed applications sent for the Rhodes Forum Scientific Marathon chose three winners: Ian Forbes (UK), Gagik Harutyunyan (Armenia), Steve Szeghi (USA).
02.09.2015 ARMENIAN, TURKISH AND GERMAN HISTORIANS TO DISCUSS ARMENIAN GENOCIDE IN BERLIN
On September 5, 2015 a conference titled "The Presence of the Past –100 Years After the Armenian Genocide 1915" will be held in Berlin organized by Heinrich Böll Foundation.
08.07.2015 'SIN FREE FACEBOOK' ATTRACTS THOUSANDS
A group of Evangelical Christians in Brazil has launched a social network where swearing and erotic content in any form is completely banned. The creators of Facegloria claim the site has attracted 100,000 members since its launch last month. There are 600 words which are forbidden on the site and an "Amen" button for expressing appreciation for a post.
02.07.2015 IRAN AND SAUDI ARABIA EDGE TOWARDS CYBER WAR, STUDY SAYS
The battle for influence between Iran and Saudi Arabia has become one of the biggest rivalries in the Middle East. Tehran and Riyadh are fighting for a greater say on several fronts in the region including the campaign against ISIS and Yemen's civil war.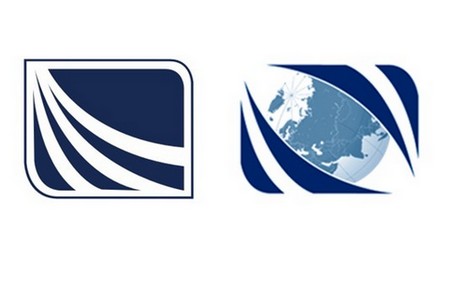 20.11.2015 SUMMARIZING THE RESULTS OF THE COMPETITION FOR IDEAS AND PROJECTS
The review of applications for competition for innovative and publicly notable ideas and projects announced Noravank Foundation and Integration and Development research and analysis NGO was completed on November 18, 2015.
12.11.2015 PANEL SESSION OF THE NORAVANK FOUNDATION RESEARCH COUNCIL
A session of the Noravank Foundation Research Council took place on November 10, 2015. The agenda included: - Business trip reports of G. Harutyunyan, Executive Director of the Foundation, V. Aglyan, Senior Expert, and Deputy Head of the Political Studies Centre at the Noravank Foundation, and J. Melikyan, Expert of the Foundation...
04.11.2015 ANOUNCEMENT OF COMPETITION FOR INNOVATIVE AND PUBLICLY NOTABLE IDEAS AND PROJECTS
Forty applications were received for the competition for innovative and publicly notable ideas and projects organized by Noravank Foundation and Integration and Development research and analysis NGO.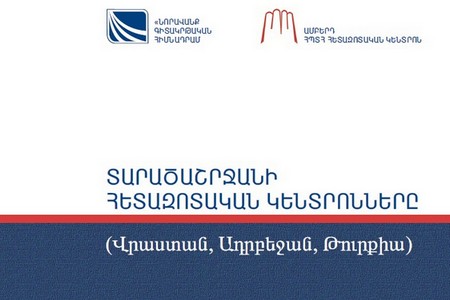 29.10.2015 "ANALYTICAL CENTERS OF THE REGION (Georgia, Azerbaijan, Turkey)"
Analytical Centers of the Region (Georgia, Azerbaijan, Turkey), a collective monography has been published, which covers an analysis, classification, strategies priorities, as well as various aspects of the think tanks' activities in these countries.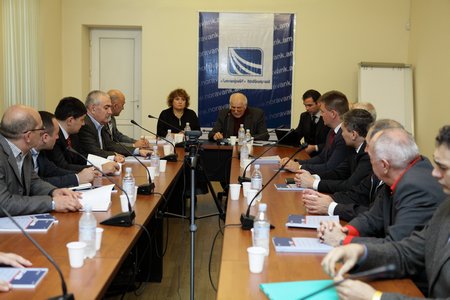 21.10.2015 ARMENIA AND EURASIAN INTEGRATION
Noravank Foundation jointly with the Eurasian Expert Club conducted an international conference titled Armenia and Eurasian Integration on October 16, 2015. Presentations were made by Dr. Tamara Guzenkova, Deputy Director, Russian Institute for Strategic Studies (RISS), Arthur Ataev, Head of the Sector for Caucasus Studies, RISS, Aram Safaryan, President, Integration and Development and professor A. Tavadyan.