Sergey Grinyaev, General Director of independent NGO Centre of Strategic Estimations and Forecasts commented on the APEC summit held in the Chinese capital during an interview with Pravda.Ru reporter.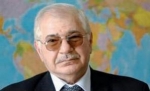 15.12.2014 EEU AND ARMENIA
(Possible Scenarios and Mythologems)
Gagik Harutyunyan
The Republic of Armenia (RoA) membership in the Eurasian Economic Union (EEU) is a large-scale strategic process that relates to almost all areas of our society's daily activities. Hence, it has to be stated that any claims that EEU is purely an economic union are groundless and the events in Ukraine make this evident. In the context of the Eurasian integration process we shall attempt to briefly present some considerations that are related to the military, political and information security areas of the Third Republic of Armenia.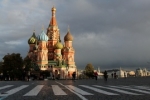 11.12.2014 FROM DA TO NYET: HOW U.S. DIPLOMACY HELPED TRANSFORM RUSSIA FROM POTENTIAL ALLY INTO STRATEGIC ADVERSARY
Raymond Smith
The intense diplomatic activity that accompanies the end of a major international war has two broad objectives: first, for the winners, maximizing their gains and, for the losers, minimizing their losses; second, creating a new and more stable international system so that a renewal of the carnage the participants have just endured is less likely. The Thirty Years' War, the War of the Spanish Succession, the French Revolutionary and Napoleonic Wars and World Wars I and II all either followed or produced a breakdown of the old system.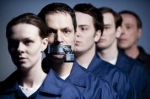 08.12.2014 CENSORSHIP ALERT: THE ALTERNATIVE MEDIA GETTING HARASSED BY THE NSA
Author: Christof Lehmann
Google's Safe Browsing List that blocks websites and flags them as containing malware is increasingly used as mechanism for the censoring of independent media and the falsification of history. It is an alarming development that, left unchallenged, puts the survival of any independent newspaper, blog, TV or radio station at risk.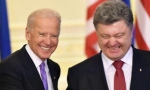 01.12.2014 WHY UKRAINE MUST BARGAIN FOR PEACE WITH RUSSIA
By Samuel Charap
The "let's make a deal" moment has arrived for Kiev and Moscow. But by pushing a hard-line agenda against Putin, the United States and Europe are only making things worse for Ukraine.
Vice President Joe Biden traveled to Kiev last week for his third visit to Ukraine's capital in the past seven months. He arrived bearing gifts: additional nonlethal military aid for the embattled Ukrainian government, including body armor, helmets, night-vision goggles, and countermortar radar.
27.11.2014 RETHINKING THE COST OF WESTERN INTERVENTION IN UKRAINE
By Katrina vanden Heuvel
Samantha Power, the U.S. ambassador to the United Nations, recently cautioned Americans against intervention fatigue: "I think there is too much of 'Oh, look, this is what intervention has wrought' . . . one has to be careful about overdrawing lessons." Say what? Given the calamities wrought in Iraq, Libya and now Ukraine, one would think that a fundamental rethinking and learning of lessons is long overdue. The United States needs a sober look at the actual costs of supposed good intentions divorced from realism.
20.11.2014 SENSITIVITY THRESHOLDS OF COUNTRIES WITH TRANSITIONAL ECONOMIES: THE CASE OF ARMENIA
Ashot A. Tavadyan
The analysis of sensitivity thresholds of economy enables to identify the critical characteristics of key economic processes of transition from quantity to a new economic quality. The complex investigation of sensitivity thresholds of economy conduces to the identification of their interrelations. Since uncertainty intervals are present in economy, it is possible to present only the interval forecast of sensitivity thresholds.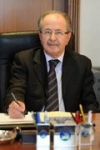 17.11.2014 CHRISTIANITY IN THE MIDDLE EAST
The Christian presence in the Middle East has created, throughout centuries, a unique phenomenon which grew on the margins of non-Christian States and among them. It is worth mentioning that the Christian presence was neither incidental nor recent, for its roots date back to the time before Islam had appeared as a religion which later became a vastly expanded State.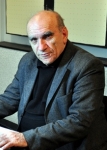 13.11.2014 HISTORICAL TRUTH AGAINST TURKISH AND AZERBAIJANI FALSIFICATIONS IN INFORMATION WARFARE
Eduard L. Danielyan
More than five millennia-old ethno-spiritual, political and cultural roots of the Armenian statehood in the Armenian Highland are attested to by the archaeological and architectural monuments, petroglyphs, cuneiform, ancient and medieval written and other historic sources. Historical truth is the backbone and informational defensive shield of the national security of Armenia.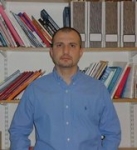 10.11.2014 CRIMEA IS JUST ONE EPISODE IN RUSSIA'S LONG GAME IN POST-SOVIET EURASIA
Simon Saradzhyan
Anyone with good knowledge of post-Soviet neighborhood and time to think things through should have guessed that Russia would have acted to prevent the interim government of Ukraine from decisively anchoring their country to the West.
06.11.2014 CORRUPTION VS. CHRISTIAN ETHICS
Tigran Babasyan
This article is an integral part of a larger inquiry on the subject drawing on the related fields of knowledge without which it is impossible to identify the ongoing problematics and unknot its intertwined intricacy. However, it tends to dwell more on the two basic issues underlying the subject matter.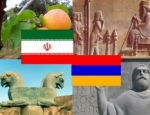 03.11.2014 THE ARMENIAN STUDIES IN MODERN IRAN
Vahram Hovyan
Currently there are three centers of Armenian Studies in Iran, two of which are located in Tehran and one in Isfahan. All three centers are university departments. One of such centers in Tehran is the Chair of Armenian Studies at the University of Tehran, and the other one is the Department of Armenian Language and Literature at the Islamic Azad University of Tehran. The third center is the Isfahan University's Armenian Studies Department.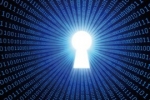 30.10.2014 PROPOSALS REGARDING CYBERSECURITY OF ARMENIA
Samvel Martirosyan
Day to day Armenia becomes more vulnerable to cyber-attacks. Until recently various cyber-attacks were viewed simply as curious media-events, while today, when dozens of websites come under hacker attacks, some cases of deeper impacts are seen. For example, a number DDoS attacks in 2013-2014 (perpetrators of which remain unknown to date) resulted in an overall internet disruption in Armenia.
30.10.2014 FOR ANKARA, IS MASSACRE A POLICY OPTION?
by Thierry Meyssan
Is the new alliance between Turkey and France concerned only with economic issues, to wit entry into the European Union, or is it purely political? In this case, must Paris provide cover for Ankara whatever the policy? Does this support go as far as genocide?
27.10.2014 THE TROJAN WAR AND THE "PORCELAIN OF PRAGUE": A COMPARATIVE ANALYSIS BETWEEN THE CONFLICTS OF CYPRUS, NAGORNO-KARABAKH AND KOSOVO
Yiannos Charalambides
It is obvious and has been proved throughout the history of humanity that the international system has been suffering from the historical, social, political and economic phenomenon of conflicts and wars. This is why the reasons of triggering a war are always pursued in order to work out a formula to prevent conflicts and wars. In attempting to give a short definition, it should be underlined that conflict is a confrontation between one or more entities or states, nations or even persons as in the occasion of divorce.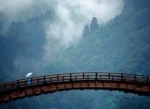 20.10.2014 GLOBAL SYSTEMIC CRISIS – 2015: THE WORLD IS DEFECTING TO THE EAST
Two important facts emerge from the past four weeks' news. First, China is becoming the world's largest economic power, officially overtaking the US, based on GDP measured in purchasing power terms (IMF figures) of $17.61 trillion (compared to $17.4 trillion for the US). If the official media hasn't raised the slightest eyebrow to this information, our team believes that it's an historic event: the US is no longer the world's largest economic power and, inevitably, that changes everything!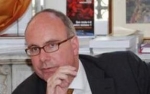 16.10.2014 NON-INTERVENTIONISM – THE FORGOTTEN DOCTRINE

A Paper by John Laughland, Director of Studies, Institute of Democracy and Cooperation (Paris), delivered at the 12th Rhodes Forum on September 26, 2014
I would like to draw attention to a specific characteristic of Western-backed regime change as it has been practised in recent years and decades. In nearly all cases, regime change has been accompanied by criminal prosecution of the old regime.
13.10.2014 CAN CHINA AND RUSSIA SQUEEZE WASHINGTON OUT OF EURASIA?
By Pepe Escobar, TomDispatch
A specter haunts the fast-aging "New American Century": the possibility of a future Beijing-Moscow-Berlin strategic trade and commercial alliance. Let's call it the BMB. Its likelihood is being seriously discussed at the highest levels in Beijing and Moscow, and viewed with interest in Berlin, New Delhi, and Tehran. But don't mention it inside Washington's Beltway or at NATO headquarters in Brussels.
13.10.2014 NEOLIBERALISM HAS BROUGHT OUT THE WORST IN US
by Paul Verhaeghe
We tend to perceive our identities as stable and largely separate from outside forces. But over decades of research and therapeutic practice, I have become convinced that economic change is having a profound effect not only on our values but also on our personalities. Thirty years of neoliberalism, free-market forces and privatisation have taken their toll, as relentless pressure to achieve has become normative.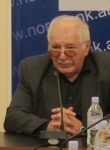 17.11.2014 ARMENIA AND EAU: PROBLEMS AND PROSPECTS
A round table discussion was organized at the Noravank Foundation on November 14, 2014 with participation of politicians, public activists, scientists and researchers from analytical centers.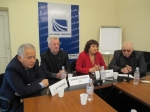 17.11.2014 THE EURASIAN PROSPECTS OF ARMENIA: REGIONAL AND GLOBAL CHALLENGES
The Eurasian Prospects of Armenia: Regional and Global Challenges conference took place at the Noravank Foundation on November 14, 2014.
13.11.2014 MEETING AT NORAVANK FOUNDATION
A meeting with Jean-Varoujan Sirapian, Founding President, Institut Tchobanian (the Chobanian Institute) of Paris, took place in the Noravank Foundation on November 7, 2014.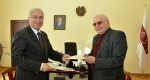 06.11.2014 THE ASUE AMBERD RESEARCH CENTER AND THE NORAVANK FOUNDATION ARE PARTNERS
The Amberd Research Center of the Armenian State University of Economics (ASUE) and the Noravank Scientific Educational Foundation are partners.

06.11.2014 PANEL SESSION OF THE NORAVANK FOUNDATION RESEARCH COUNCIL
A session of the Noravank Foundation Research Council took place on November 5, 2014. The agenda included the issue of systemizing the accumulated data and developing the databases.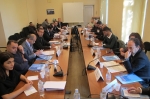 03.11.2014 MISTAKES OF THE PAST, PERSPECTIVES OF THE FUTURE
A round table discussion titled "Mistakes of the Past, perspectives of the Future" took place on October 29, 2014 at the Noravank Foundation. It was organized jointly by Noravank Foundation and National Congress of Western Armenians (NCWA). The round table was dedicated to Armenian-Kurdish relations and their historical roots, modern realities, regional developments, prevention of genocides and other issues.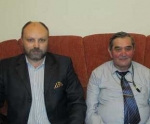 27.10.2014 A MEETING AT NORAVANK FOUNDATION
A meeting with Vasilije Mančić, President, International Forum for Cultural, Scientific, Geopolitical and Economic Cooperation (Serbia), and Vladimir Rogov, Leader of Slavic Guard (Ukraine) took place on October 22, 2014 at the Noravank Foundation.
27.10.2014 A ROUND TABLE DISCUSSION ON DEMOGRAPHIC PROBLEMS
A round table discussion devoted to demographic problems was held on October 22, 2014 at the Noravank Foundation.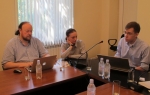 20.10.2014 POLITICS OF MEMORY IN THE POST-SOVIET REPUBLICS
An international seminar titled Politics of Memory in the Post-Soviet Republics was held at the Noravank Foundation on October 16, 2014. During the seminar presentations were by delivered historians specializing in 20th century, including Alexander Matinchenko (Ukraine), Alexey Bratochkin (Belarus), Rasa Čepaitienė (Lithuania) and Alex Voronovich (Hungary).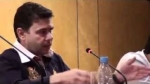 13.10.2014 MEETING AT THE NORAVANK FOUNDATION
A meeting with Yiannos Charalambides, Doctor of International Relations and European Studies (Cyprus) took place at the Noravank Foundation on October 9, 2014.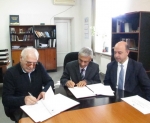 08.10.2014 MEETING AT NORAVANK FOUNDATION
On October 7 the Noravank Foundation hosted a meeting with participation of Rev. Dr Paul Haidostian, President of the Haigazian University in Beirut, Dr. Antranik Dakessian Director of Haigazian University Armenian Diaspora Research Center and Rev. Serop Megerditchian, Pastor of the Armenian Evangelical Emmanuel Church of Aleppo-Syria.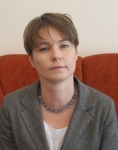 02.10.2014 MEETING AT NORAVANK FOUNDATION
A meeting with Agata Wierzbowska-Miazga, Senior Fellow, Russian Department of the Centre for Eastern Studies (Poland) took place at the Noravank Foundation on September 26, 2014.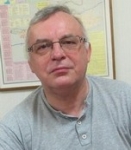 26.09.2014 MEETING AT THE NORAVANK FOUNDATION
A meeting with Krzysztof Szczepanik, President of the European Foundation for Studies of the post-Soviet States (Poland) took place on September 23, 2014 in the Noravank Foundation.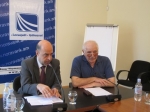 26.09.2014 ARMENIAN COMMUNITIES OF THE MIDDLE EAST: PROSPECTS AND STRATEGY
Rev. Dr Paul Haidostian, President of the Haigazian University in Beirut, visited Noravank Foundation on September 18, 2014. During the meeting the prospects of cooperation between Noravank Foundation and Haigazian University were discussed.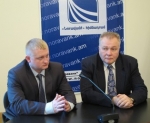 18.09.2014 TOPICAL ISSUES OF EURASIAN INTEGRATION
Round table discussions on Topical Issues of Eurasian Integration took place at the Noravank Foundation on September 18, 2014 with participation of Alexander Sytin, leading researcher of the Russian Institute for Strategic Studies (RISS), doctor of historic science and Alexander Shpakovski, manager of the analytical project Citadel (Republic of Belarus).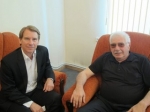 17.09.2014 A MEETING WITH MR.WILLIAM LAHUE
A meeting with Mr.William Lahue, NATO/PFP Liaison Officer in South Caucasus, took place at Noravank Foundation on September 17, 2014.
08.09.2014 THE CURRENT ROLE OF HISTORIOGRAPHY AND THE ISSUES OF INFORMATION SECURITY
A seminar titled The Current Role of Historiography and the Issues of Information Security was conducted on September 3, 2014 at the Noravank Foundation. The seminar was attended by Noravank Foundation experts and leading specialists of the country.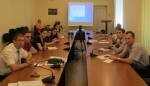 14.07.2014 FINAL LECTURES OF THE SUMMER SCHOOL "ARMENIA AND ARMENIANCY: CHALLENGES AND OPPORTUNITIES"
On July 9, 2014 the last three lectures of the summer school "Armenia and Armeniancy: Challenges and Opportunities" took place in the Noravank Foundation.