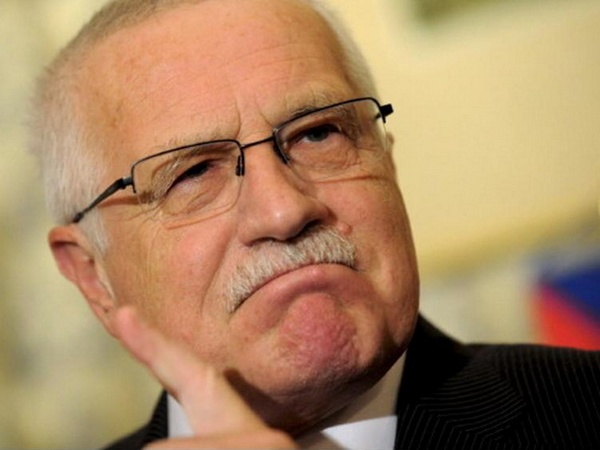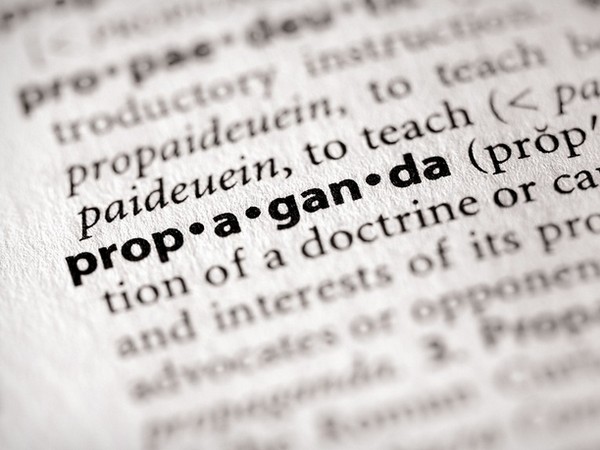 30.07.2015 CRISES AND DISCORD UNDERMINING EUROPEAN PROJECT
by Nat Parry
The near collapse of the Greek economy and the harsh austerity package forced on Athens by the European Union has led to increasing commentary in recent weeks on what the developments might mean for the "European project" – the one-time seemingly inevitable drive on the European continent for an "ever closer union" based on principles of economic, social and territorial cohesion and solidarity among EU member states.
21.07.2015 VÁCLAV KLAUS: I THINK THAT MANY PEOPLE, ESPECIALLY IN EUROPE STILL LIVE IN A NIRVANA OF SELF-SATISFACTION
An Interview with Václav Klaus, former President of the Czech Republic, for Global Gold, February 2015
"The European integration process which started as an attempt to build a friendly and cooperating community of nations has been transformed to a totally different construct, to the European Union.
20.07.2015 DIFFICULT TALKS ON IRAN'S NUCLEAR ISSUE
Vladimir Evseev
Nuclear talks in Vienna have been extended amid disagreements over the lifting of an arms embargo on Iran, but western diplomats remained hopeful that an agreement could be reached relatively soon.
16.07.2015 PROPAGANDA, AGITATION, MANIPULATION AND PERSUASION
Anna Zhamakochyan
The notion of propaganda (Latin propagare, meaning to spread or to propagate) has originated in ecclesial context, in relation to preaching and missionary activities. The first known usage of this term is dated 1718, which was related to the Congregation for the Propagation of the Faith (Congregatio de propaganda fide) established in early 1620s to control missionary activities in foreign countries.
14.07.2015 NAGORNO-KARABAKH: BETWEEN A ROCK AND A HARD PLACE
Haykaram Nahapetyan
On the July 4, OSCE representation in Baku ceased to exist. What does the Azeri government's sustained assault on liberties mean for the Nagorno-Karabakh conflict?
10.07.2015 SOCIAL MEDIA IN ARMENIA (2015 data)
Samvel Martirosyan
Social networking continues to develop in Armenia. The numbers of social media users grow, and their influence on public life and flows of information increases, too. On the other hand, it appears Armenia is approaching a saturation point.
08.07.2015 DIASPORA'S CONTRIBUTION IN DEVELOPMENT OF THE SCIENCE SYSTEM IN ARMENIA
Vahram Hovyan
Science is one of the important areas of Homeland-Diaspora ties. This critical infrastructure is aimed at securing the development of countries. Without development, any country is doomed to stagnation and "colonization" by more powerful states.
06.07.2015 IRAN: AN ATTEMPT TO BYPASS THE SANCTIONS
Sergey Sargsyan
In negotiations around Iran's nuclear program that last over 10 years now, even preliminary concluded agreements made it possible to somewhat ease the sanctions against the country imposed by the USA, EU and UN. However, there is no mention about lifting those altogether. Even the partial relief is under a big question.
02.07.2015 EUROPE'S ATTACK ON GREEK DEMOCRACY
Joseph E. Stiglitz
NEW YORK – The rising crescendo of bickering and acrimony within Europe might seem to outsiders to be the inevitable result of the bitter endgame playing out between Greece and its creditors. In fact, European leaders are finally beginning to reveal the true nature of the ongoing debt dispute, and the answer is not pleasant: it is about power and democracy much more than money and economics.
08.07.2015 'SIN FREE FACEBOOK' ATTRACTS THOUSANDS
A group of Evangelical Christians in Brazil has launched a social network where swearing and erotic content in any form is completely banned. The creators of Facegloria claim the site has attracted 100,000 members since its launch last month. There are 600 words which are forbidden on the site and an "Amen" button for expressing appreciation for a post.
02.07.2015 IRAN AND SAUDI ARABIA EDGE TOWARDS CYBER WAR, STUDY SAYS
The battle for influence between Iran and Saudi Arabia has become one of the biggest rivalries in the Middle East. Tehran and Riyadh are fighting for a greater say on several fronts in the region including the campaign against ISIS and Yemen's civil war.
30.06.2015 CHINA 'LEADING SUSPECT' IN US CYBERATTACK, SAYS INTELLIGENCE CHIEF
Chinese hackers were behind the recent cyberattack that compromised the records of millions of government workers, at least according to a top US intelligence official.
23.06.2015 SAUDI ARABIA TELLS CITIZENS TO IGNORE LATEST WIKILEAKS RELEASE
Saudi Arabia has warned its citizens to ignore thousands of its diplomatic documents leaked by the transparency site WikiLeaks, which give a rare insight into the kingdom's habit of buying influence and monitoring dissidents.
19.06.2015 BEWARE THE LISTENING MACHINES
When dolls and friendly robots can listen and respond to what people say, where's the line between personal assistance and mass surveillance?
19.06.2015 ARAM I TO PRESENT ARMENIAN GENOCIDE CLAIMS AT FRENCH PARLIAMENT
By the initiative of the Armenian National Committee of France, an international conference devoted to the Armenian Genocide will take place on June 19 at the Parliament of France under the title "Justice and compensation of the consequences to the Armenian nation".
18.06.2015 CAN AMERICA LEARN FROM GERMAN UNIVERSITIES?
Until Hitler took power, German universities were the envy of the world. They had they best facilities, offered the best training, and employed the best researchers. Between 1901 and 1932, scholars based in Germany won 33 Nobel Prizes for academic work (counting the historian Theodor Mommsen, but excluding other winners in Literature). Americans won just five.
16.06.2015 TRIBUTE PAID TO ARMENIAN SOCIALISTS HANGED IN ISTANBUL DURING ARMENIAN GENOCIDE
The members of the initiative "Nor Zartonk" founded by the Armenians of Istanbul paid a tribute to the socialist figure Mateos Sargsyan (Paramaz) and 19 other revolutionary figures killed during the Armenian Genocide of 1915 at the Armenian Edirnekapı Martyr's Cemetery.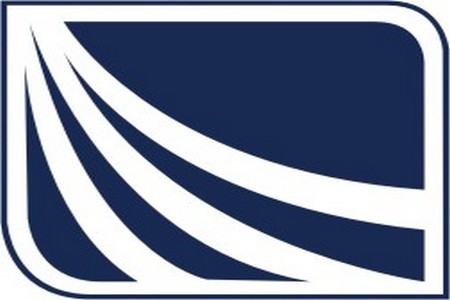 31.07.2015 PANEL SESSION OF THE NORAVANK FOUNDATION RESEARCH COUNCIL
A session of the Noravank Foundation Research Council took place on July 23, 2015. The agenda included first semiannual reports for 2015 of the Foundation's Information Studies, Educational and Publishing Centres.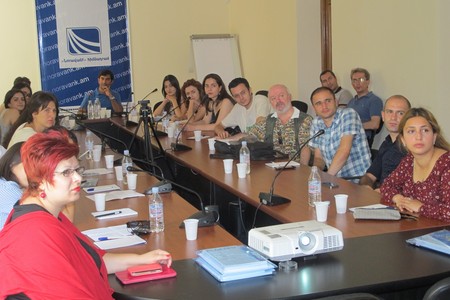 20.07.2015 FINAL LECTURES OF THE SUMMER SCHOOL "INFORMATION SECURITY: FROM ADVERTISEMENT TO IDEOLOGICAL ISSUES"
Final lectures of the summer school "Information Security: from Advertisement to Ideological Issues" organized in the context of training/educational programs, were conducted on July 17, 2015.
16.07.2015 SUMMER SCHOOL "INFORMATION SECURITY: FROM ADVERTISEMENT TO IDEOLOGICAL ISSUES" LAUNCHED
In the context of training/educational programs the summer school "Information Security: from Advertisement to Ideological Issues" was launched at the Noravank Foundation on July 16, 2015.
15.07.2015 PANEL SESSION OF THE NORAVANK FOUNDATION RESEARCH COUNCIL
A session of the Noravank Foundation Research Council took place on July 14, 2015. The agenda included change in the membership of the Council, awarding a position of Noravank Foundation Counselor, the 2015 semiannual report of the Centre for Armenian Studies, other current issues.