Vahram Hovyan


In the ex-USSR, centers for Armenian Studies exist mainly in three countries: Russia, Ukraine and Georgia. In all these three countries Armenian Studies have traditionally been a well-developed scientific discipline. Interest toward Armenian Studies in these countries has been triggered by a combination of several factors, including:
26.02.2015 IS PUTIN'S RUSSIA READY FOR TOTAL ECONOMIC WAR WITH THE WEST?
By: Ron Holland
On February 18, 1943, German Propaganda Minister Joseph Goebbels delivered a rousing speech at the Berlin Sportpalast, asking the German people, "Sind Sie bereit für totalen Krieg?" or "Are you ready for total War?" Germany had planned for Blitzkrieg and a short war and was unprepared for a world war as the combined military forces of the United States, England and the Soviet Union crushed the Reich relentlessly and systematically.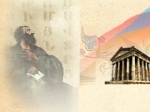 24.02.2015 CENTERS FOR ARMENIAN STUDIES IN EUROPE
Arestakes Simavoryan
Armenian Studies have deep roots and traditions in Europe. In various historical periods reputable centers for Armenian Studies existed at various academic and religious institutions in European countries. As many authors note, development of Armenian Studies coincided with the European Age of Enlightenment and periods thereafter, with Mekhitarist Congregation playing a unique role in it.
20.02.2015 BROKEN HEARTS CLUB: 6 ALLIES AMERICA NEEDS TO DIVORCE
The United States has spent decades collecting allies like many people accumulate Facebook "Friends.
"It's hard to get out of a bad relationship. The good times may be over and the once vibrant connection may be dead, but people just can't admit that it's time to say goodbye.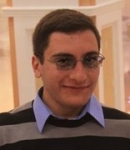 19.02.2015 PROSPECTS OF COLLABORATION BETWEEN ARMENIA AND CENTERS FOR ARMENIAN STUDIES IN AMERICA
Tigran Ghanalanyan
There are about forty centers for Armenian Studies in both Americas: the USA, Argentina, Brazil and Canada. Many of these centers established in late 20th and early 21st centuries are active in scientific research and education. Some of them succeeded in forming certain traditions and some of the newly established ones attempt using unique approaches to Armenian Studies thus enriching the existing kit of the research methods.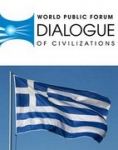 10.02.2015 THE MESSAGE OF SYRIZA'S VICTORY
By Mark Weisbrot, CounterPunch, February 3, 2015
Everyone seems to agree that Syriza's big victory in Greece is a milestone for Europe, which has been plagued by mass unemployment and a failure to really recover from the financial crisis and world recession of 2008-09. But what kind of a milestone will it be? We can get some ideas from focusing on a few key issues, especially economic policy, which remain surrounded by much confusion in the public debate.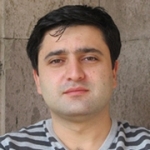 09.02.2015 IRAN AND SOUTH CAUCASUS: THE IMPLICATIONS OF "FREEZING"
Sevak Sarukhanyan
Although Iran and the six powers were unable to reach an agreement on the nuclear issue in 2014, the negotiations will continue in 2015 and there is a theoretical chance that if not full, then at least some partial settlement will be reached in the relations between Tehran and Washington. The article presents the potential corollaries that such arrangement may bring for South Caucasus.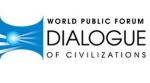 05.02.2015 WAR BY MEDIA AND THE TRIUMPH OF PROPAGANDA
By John Pilger
Why has so much journalism succumbed to propaganda? Why are censorship and distortion standard practice? Why is the BBC so often a mouthpiece of rapacious power? Why do the New York Times and the Washington Post deceive their readers?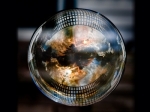 03.02.2015 THE COLLAPSE OF EUROPE?
The European Union May Be on the Verge of Regime Collapse
By John Feffer
Not long after the Berlin Wall fell a quarter of a century ago, the Soviet Union collapsed, the United States squandered its peace dividend in an attempt to maintain global dominance, and Europe quietly became more prosperous, more integrated, and more of a player in international affairs.
02.02.2015 PEACE INSTEAD OF NATO
By Oskar Lafontaine
For the vast majority of the population of the former Federal Republic, NATO has been the guarantor of peace and freedom for a long time. Anti-communism, fuelled by the fear of the Soviet Union operated by the world revolution, the Berlin Blockade and the construction of the Berlin Wall left little room to think about alternatives to NATO.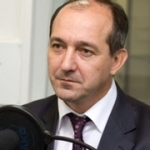 29.01.2015 FAILURE TO SAVE INF TREATY WOULD JEOPARDIZE EUROPEAN SECURITY
Vladimir Evseev
Termination of the Intermediate-Range Nuclear Forces Treaty could lead to an arms race in Europe and a rise in Cold War rhetoric.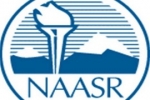 26.01.2015 THE MAIN DIRECTIONS OF ACTIVITIES OF THE CENTERS FOR ARMENIAN STUDIES IN THE USA
Tigran Ghanalanyan
Till mid-20th century Armenian Studies in America were developed by individuals and there were no organizations in this area. However, certain things had been done that prepared ground for future establishment of centers for Armenian Studies.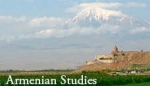 22.01.2015 PROBLEMS OF THE CENTERS FOR ARMENIAN STUDIES AND THE WAYS OF THEIR SOLUTION
Arestakes Simavoryan, Vahram Hovyan
Today the centers for Armenian Studies abroad face very serious problems and challenges, which not only hamper their normal activities, but pose threats to their very existence. These problems include lack of finance, specialists, research and educational materials and uncoordinated activities.
19.01.2015 HOW OLD IS THE AZERBAIJANI NATION: ONCE AGAIN ABOUT THE IDENTITY OF ABSHERON MUSLIMS
Haykaram Nahapetyan
Modern Azerbaijan, akin to "caviar diplomacy" also develops "caviar science" not only in Azerbaijan, but also by ordering "research" in foreign countries that present the current territory of Azerbaijan, as well as Artsakh, Zangezur and Yerevan as millennia-old Azeri homeland. Baku post factum declares the Christian monuments on these territories or other Armenian settlements as Caucasian Albanian. Even if those were Albanian, Azerbaijan has no priority over Armenia to claim heritage of the historically Christian territories of Caucasian Albania.
15.01.2015 THE COVERAGE OF ARMENIA'S INTEGRATION PROCESSES IN DIASPORA MEDIA IN JANUARY-OCTOBER 2014
Diana Galstyan, Lilit Hakobyan
With an objective to uncover the discourse trends of Diaspora's media on Republic of Armenia's (RoA) integration policies, a qualitative analysis of thematic articles published in January-October, 2014 in 18 Diaspora mass media was conducted.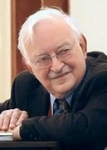 12.01.2015 NATO: DANGER TO WORLD PEACE
By Immanuel Wallerstein
The official mythology is that between 1945 (or 1946) and 1989 (or 1991), the United States and the Soviet Union (USSR) confronted each other continuously – politically, militarily, and above all ideologically. This was called the "cold war." If it was a war, the word to underline is "cold" since the two powers never engaged in any direct military action against each other throughout the entire period.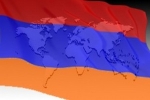 29.12.2014 ABOUT THE SELF-ORGANIZATION PROBLEMS OF DIASPORA
Vahram Hovyan
In self-organizing the Diaspora the organizational entities are of vital importance, as they act as a live organism through which Diaspora carries out its activities. In this respect, it appears important to form a pan-national organization as an institution for self-organizing the entire Diaspora, which would be unlike the community structures that are institutions for self-organization of specific communities in Diaspora.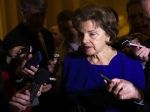 26.12.2014 THE CONGRESSIONAL REPORT ON TORTURE CONFIRMS THAT AL QAEDA WAS NOT INVOLVED IN THE ATTACKS OF SEPTEMBER 11
by Thierry Meyssan
Publicly released excerpts of the report of the Senate Committee on the CIA's secret torture program reveal a vast criminal organization. Thierry Meyssan has read for you the 525 pages of this document. He found evidence of what he has been saying for years.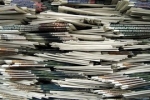 25.12.2014 DISCUSSION OF ARMENIA'S GEOPOLITICAL STANDPOINTS IN DIASPORA
Anna Zhamakochyan
In the recent years the Republic of Armenia (RoA) has been involved in geopolitical integration processes. Since 2010 the RoA was involved in the negotiation process for Deep and Comprehensive Free Trade Agreement with the EU, while in 2013 the RoA president announced about Armenia's readiness to join the Customs Union of Russia, Kazakhstan and Belarus (and in future also the Eurasian Union).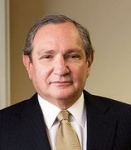 22.12.2014 VIEWING RUSSIA FROM THE INSIDE
By George Friedman
Last week I flew into Moscow, arriving at 4:30 p.m. on Dec. 8. It gets dark in Moscow around that time, and the sun doesn't rise until about 10 a.m. at this time of the year — the so-called Black Days versus White Nights. For anyone used to life closer to the equator, this is unsettling. It is the first sign that you are not only in a foreign country, which I am used to, but also in a foreign environment.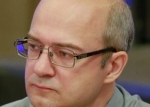 18.12.2014 APEC SUMMIT SHOWED THAT THE AGE OF ASIA HAS ARRIVED
Sergey Grinyaev, General Director of independent NGO Centre of Strategic Estimations and Forecasts commented on the APEC summit held in the Chinese capital during an interview with Pravda.Ru reporter.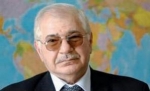 15.12.2014 EEU AND ARMENIA
(Possible Scenarios and Mythologems)
Gagik Harutyunyan
The Republic of Armenia (RoA) membership in the Eurasian Economic Union (EEU) is a large-scale strategic process that relates to almost all areas of our society's daily activities. Hence, it has to be stated that any claims that EEU is purely an economic union are groundless and the events in Ukraine make this evident. In the context of the Eurasian integration process we shall attempt to briefly present some considerations that are related to the military, political and information security areas of the Third Republic of Armenia.
03.03.2015 LECTURES AND DISCUSSIONS ON GLOBAL CHALLENGES AND EURASIAN INTEGRATION
The Noravank Foundation, Integration and Development NGO and Eurasian Expert Club organized a lecturing and discussions event titled Global Challenges and Eurasian Integration on February 27, 2015.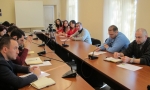 05.02.2015 SEMINAR DEDICATED TO THE PROBLEMS OF ANALYTIC CENTERS OF THE REGION
A seminar dedicated to the problems of analytic centers (think tanks) of the region was organized at the Noravank Foundation on February 4, 2015. Experts from Noravank Foundation and Amberd Research Center took part in the event.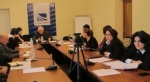 02.02.2015 SEMINAR ON INFORMATION SECURITY PROBLEMS
A seminar titled Information Security was conducted on January 29, 2014 in the Noravank Foundation.
29.01.2015 MEETING AT NORAVANK FOUNDATION
A meeting with representatives of the Armenian Evangelical Church and the management of Noravank Foundation took place on January 26, 2015.
25.12.2014 MATTERS OF INFORMATION POLICY
A round table discussion with participation of politicians, public figures, scientists and experts of analytical centers took place at the Noravank Foundation on December 23, 2014.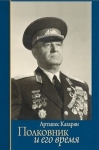 22.12.2014 ROUND TABLE DISCUSSION ON TOPICAL ISSUES OF EURASIAN INTEGRATION AND PRESENTATION OF E.A. GHAZARYAN'S BOOK "THE COLONEL AND HIS TIME"
The Second Annual Conference of the Eurasian Expert Club and a round table discussion on Topical Issues of Eurasian Integration took place at the Noravank Foundation on December 18, 2014. A book authored by E.A. Ghazaryan The Colonel and His Time was also presented in the course of the session.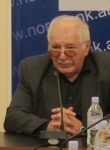 17.11.2014 ARMENIA AND EAU: PROBLEMS AND PROSPECTS
A round table discussion was organized at the Noravank Foundation on November 14, 2014 with participation of politicians, public activists, scientists and researchers from analytical centers.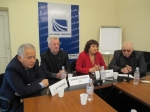 17.11.2014 THE EURASIAN PROSPECTS OF ARMENIA: REGIONAL AND GLOBAL CHALLENGES
The Eurasian Prospects of Armenia: Regional and Global Challenges conference took place at the Noravank Foundation on November 14, 2014.
13.11.2014 MEETING AT NORAVANK FOUNDATION
A meeting with Jean-Varoujan Sirapian, Founding President, Institut Tchobanian (the Chobanian Institute) of Paris, took place in the Noravank Foundation on November 7, 2014.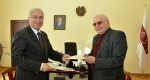 06.11.2014 THE ASUE AMBERD RESEARCH CENTER AND THE NORAVANK FOUNDATION ARE PARTNERS
The Amberd Research Center of the Armenian State University of Economics (ASUE) and the Noravank Scientific Educational Foundation are partners.

06.11.2014 PANEL SESSION OF THE NORAVANK FOUNDATION RESEARCH COUNCIL
A session of the Noravank Foundation Research Council took place on November 5, 2014. The agenda included the issue of systemizing the accumulated data and developing the databases.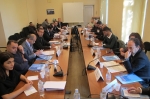 03.11.2014 MISTAKES OF THE PAST, PERSPECTIVES OF THE FUTURE
A round table discussion titled "Mistakes of the Past, perspectives of the Future" took place on October 29, 2014 at the Noravank Foundation. It was organized jointly by Noravank Foundation and National Congress of Western Armenians (NCWA). The round table was dedicated to Armenian-Kurdish relations and their historical roots, modern realities, regional developments, prevention of genocides and other issues.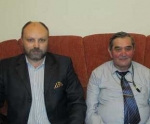 27.10.2014 A MEETING AT NORAVANK FOUNDATION
A meeting with Vasilije Mančić, President, International Forum for Cultural, Scientific, Geopolitical and Economic Cooperation (Serbia), and Vladimir Rogov, Leader of Slavic Guard (Ukraine) took place on October 22, 2014 at the Noravank Foundation.
27.10.2014 A ROUND TABLE DISCUSSION ON DEMOGRAPHIC PROBLEMS
A round table discussion devoted to demographic problems was held on October 22, 2014 at the Noravank Foundation.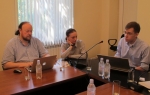 20.10.2014 POLITICS OF MEMORY IN THE POST-SOVIET REPUBLICS
An international seminar titled Politics of Memory in the Post-Soviet Republics was held at the Noravank Foundation on October 16, 2014. During the seminar presentations were by delivered historians specializing in 20th century, including Alexander Matinchenko (Ukraine), Alexey Bratochkin (Belarus), Rasa Čepaitienė (Lithuania) and Alex Voronovich (Hungary).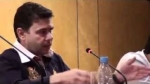 13.10.2014 MEETING AT THE NORAVANK FOUNDATION
A meeting with Yiannos Charalambides, Doctor of International Relations and European Studies (Cyprus) took place at the Noravank Foundation on October 9, 2014.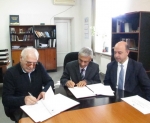 08.10.2014 MEETING AT NORAVANK FOUNDATION
On October 7 the Noravank Foundation hosted a meeting with participation of Rev. Dr Paul Haidostian, President of the Haigazian University in Beirut, Dr. Antranik Dakessian Director of Haigazian University Armenian Diaspora Research Center and Rev. Serop Megerditchian, Pastor of the Armenian Evangelical Emmanuel Church of Aleppo-Syria.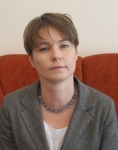 02.10.2014 MEETING AT NORAVANK FOUNDATION
A meeting with Agata Wierzbowska-Miazga, Senior Fellow, Russian Department of the Centre for Eastern Studies (Poland) took place at the Noravank Foundation on September 26, 2014.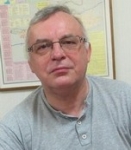 26.09.2014 MEETING AT THE NORAVANK FOUNDATION
A meeting with Krzysztof Szczepanik, President of the European Foundation for Studies of the post-Soviet States (Poland) took place on September 23, 2014 in the Noravank Foundation.