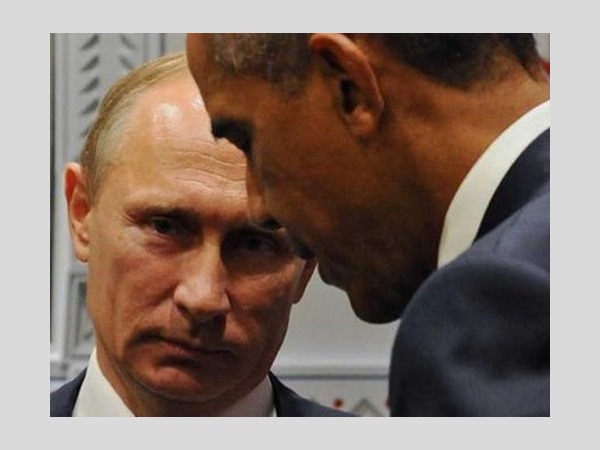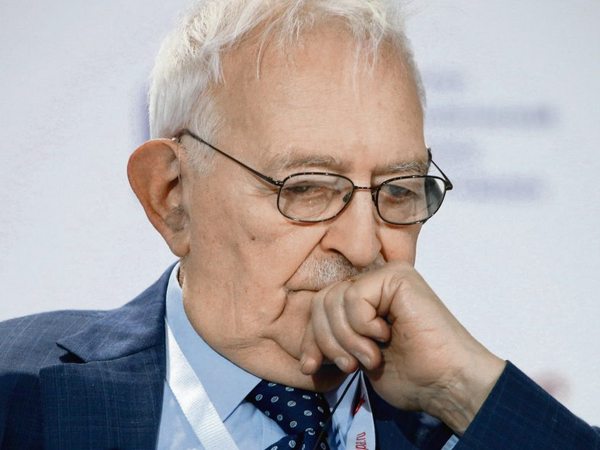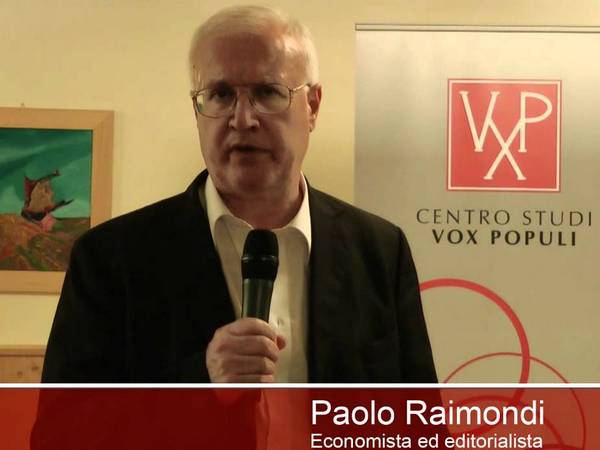 09.10.2015 MOSCOW AND WASHINGTON WORK TOGETHER TO RESTRUCTURE INTERNATIONAL RELATIONS
by Thierry Meyssan
While the Atlantist media seem to be falling sick, infected by a sudden attack of the anti-Russian fever, Thierry Meyssan interprets Moscow's military action in Syria as the first step towards a complete revision of international relations. In his opinion, the important question is not so much whether Russia will save the Syrian Arab Republic from the jihadists, but whether Russia's army could partially replace the US army in the region in order to guarantee security.
07.10.2015 THINK TANKS IN ARMENIA: WHO NEEDS THEIR THINKING?
By Yevgenya Jenny Paturyan
Think tanks are considered to be an important part of civil society: providers and keepers of expertise on important social, economic, environmental, political and other issues. Organizations like Chatham House and Carnegie Endowment for International Peace come to mind. In addition to 'pure' think tanks, there is a plethora of organizations that combine research with advocacy and action, Transparency International being a prominent example.
05.10.2015 RESURGENCE OF THE WORLD LEFT?
Immanuel Wallerstein
The sweeping triumph on September 24 of Jeremy Corbyn to be the leader of Great Britain's Labour Party was stunning and totally unexpected. He entered the race with barely enough support to be put on the ballot. He ran on an uncompromisingly left platform. And then, standing against three more conventional candidates, he won 59.5% of the vote in an election that had an unusually high turnout of 76 percent.
01.10.2015 DEVELOPMENT AND CREDIT FOR BUILDING A NEW GLOBAL ORDER
By Paolo Raimondi
This article recapitulates and summarises recent agreements and ongoing projects intended to build a new international monetary, financial and economic order to replace the moribund Bretton Woods System. At the heart of this transition, the five BRICS member-countries have set up a network of new banks, funds and financial facilities to support massive new infrastructural and industrial projects and revive international development with innovative technology and philosophies for integrated, sustainable growth.
29.09.2015 A EURASIAN SOLUTION FOR EUROPE'S CRISES
Sergei Karaganov
More than 18 months after former President Viktor Yanukovych was driven from power (and into exile), the crisis in Ukraine is at a stalemate. Crimea has been reabsorbed by Russia (in what many consider an annexation); much of eastern Ukraine is held by pro-Russia rebels; and relations between the West and Russia are more tense than at any time since the early days of the Cold War.
28.09.2015 THE LOGIC AND RISKS BEHIND RUSSIA'S STATELET SPONSORSHIP
Mother Russia can be quite generous when it comes to her collection of statelets. In the early 1990s, when a broken Russia had no choice but to suck in her borders, a severely distracted Kremlin still found the time and money to promote and sponsor the fledgling breakaway territories of South Ossetia and Abkhazia in Georgia and Transdniestria in Moldova.
25.09.2015 AN INTERVIEW WITH THE PRESIDENT OF THE ARMENIAN COMMUNITY OF CHINA, MR. HENRI ARSLANIAN
1. Please tell us a bit about the community and its main goals.
The Armenian Community of China has three main pillars: to unite and bring together individuals of Armenian heritage living in China, to share with the world at large the remarkable history of Armenians in China and to be the natural bridge between Armenia and China.
24.09.2015 THE CSTO ARRIVES IN IRAQ AND SYRIA
by Thierry Meyssan
The intervention of the CSTO (Collective Security Treaty Organisation) against terrorism in Iraq and Syria may be the beginning of a world order based on the cooperation and defence of civilian populations, or, on the contrary, a period of East-West confrontation in which the West openly supports terrorism.
06.10.2015 ARMENIAN COMMUNITY OF CHINA TO OFFER SCHOLARSHIP TO CHINESE STUDENTS TO STUDY AT ARMENIA'S AUA
PRESS RELEASE
The Armenian Community of China signed a Memorandum of Understanding (MoU) with the American University of Armenia (AUA) to provide scholarships for Chinese students to study at AUA. Henri Arslanian, President of the Armenian Community of China, and AUA President Dr. Armen Der Kiureghian met in Yerevan to sign the MoU and solidify the collaboration.
23.09.2015 RUSSIA FUNDS MOSCOW CONFERENCE FOR US, EU AND UKRAINE SEPARATISTS
Conference includes representatives of Sinn Féin and radical black power Uhuru Movement despite Kremlin crackdown on its own dissidents. The Russian government has helped fund a conference in Moscow to bring together separatists from the United States and eastern Ukraine, despite cracking down on its own dissidents.
16.09.2015 CHINAHAY THE ARMENIAN COMMUNITY OF CHINA
Armenian Courses Offered to Chinese University Students
Armenian language are now being offered to Chinese university students in another example of the strengthening links between Armenia and China. The courses in Armenian language and culture classes will be offered for a second consecutive year at the prestigious Beijing Foreign Studies University (BFSU) after a very successful launch year with many of the enrolled Chinese students expressing the desire to continue their Armenian studies in Armenia.
10.09.2015 2015 RHODES FORUM SCIENTIFIC MARATHON RESULTS
The WPF Executive Board having analyzed applications sent for the Rhodes Forum Scientific Marathon chose three winners: Ian Forbes (UK), Gagik Harutyunyan (Armenia), Steve Szeghi (USA).
02.09.2015 ARMENIAN, TURKISH AND GERMAN HISTORIANS TO DISCUSS ARMENIAN GENOCIDE IN BERLIN
On September 5, 2015 a conference titled "The Presence of the Past –100 Years After the Armenian Genocide 1915" will be held in Berlin organized by Heinrich Böll Foundation.
08.07.2015 'SIN FREE FACEBOOK' ATTRACTS THOUSANDS
A group of Evangelical Christians in Brazil has launched a social network where swearing and erotic content in any form is completely banned. The creators of Facegloria claim the site has attracted 100,000 members since its launch last month. There are 600 words which are forbidden on the site and an "Amen" button for expressing appreciation for a post.
02.07.2015 IRAN AND SAUDI ARABIA EDGE TOWARDS CYBER WAR, STUDY SAYS
The battle for influence between Iran and Saudi Arabia has become one of the biggest rivalries in the Middle East. Tehran and Riyadh are fighting for a greater say on several fronts in the region including the campaign against ISIS and Yemen's civil war.
29.09.2015 ANOUNCEMENT OF COMPETITION
Noravank Foundation and Integration and Development research and analysis NGO announce a competition for innovative and publicly notable ideas and projects in social science interdisciplinary areas, in the following directions: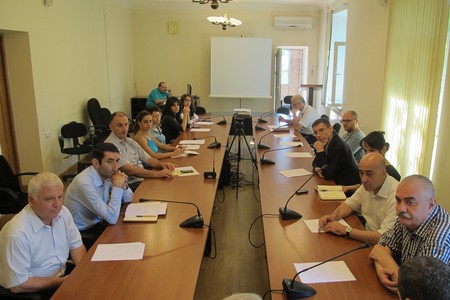 25.09.2015 PANEL SESSION OF THE NORAVANK FOUNDATION RESEARCH COUNCIL
A session of the Noravank Foundation Research Council took place on September 25, 2015. The agenda included changes in membership of the Research Council, cooperation and association with Ledra College, Cyprus and Hellenic Institute of Strategic Studies, Greece...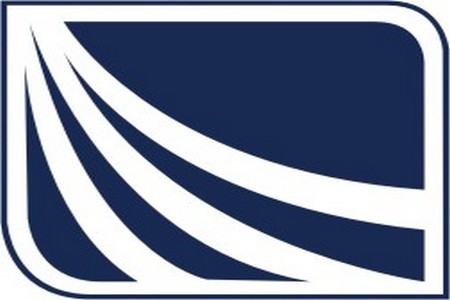 31.07.2015 PANEL SESSION OF THE NORAVANK FOUNDATION RESEARCH COUNCIL
A session of the Noravank Foundation Research Council took place on July 23, 2015. The agenda included first semiannual reports for 2015 of the Foundation's Information Studies, Educational and Publishing Centres.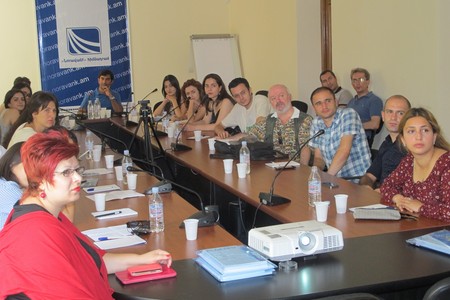 20.07.2015 FINAL LECTURES OF THE SUMMER SCHOOL "INFORMATION SECURITY: FROM ADVERTISEMENT TO IDEOLOGICAL ISSUES"
Final lectures of the summer school "Information Security: from Advertisement to Ideological Issues" organized in the context of training/educational programs, were conducted on July 17, 2015.