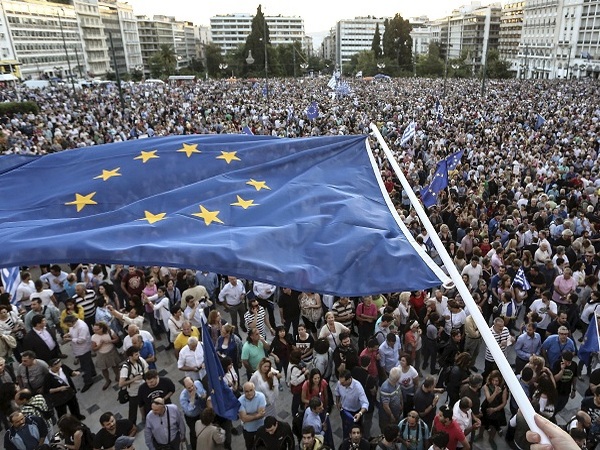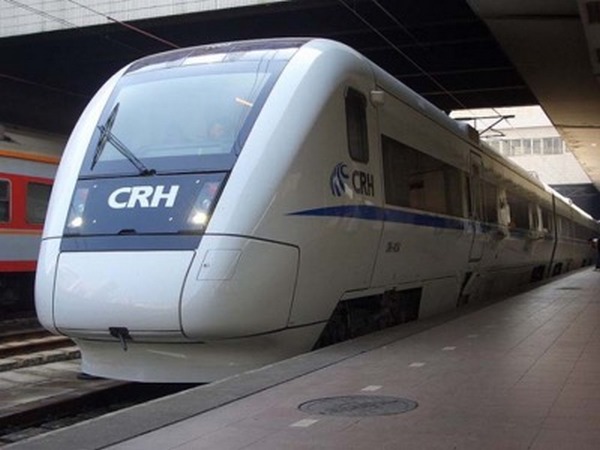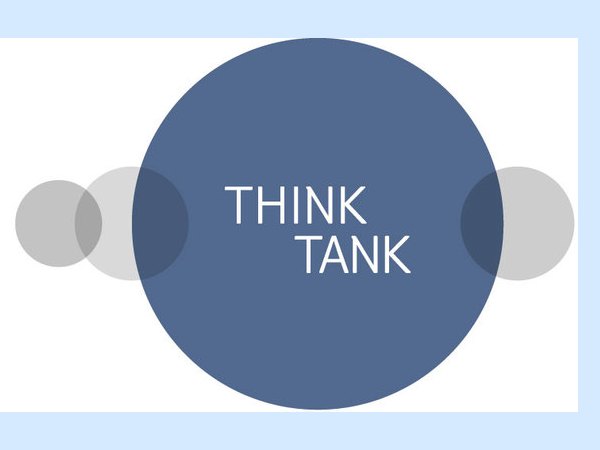 02.07.2015 EUROPE'S ATTACK ON GREEK DEMOCRACY
Joseph E. Stiglitz
NEW YORK – The rising crescendo of bickering and acrimony within Europe might seem to outsiders to be the inevitable result of the bitter endgame playing out between Greece and its creditors. In fact, European leaders are finally beginning to reveal the true nature of the ongoing debt dispute, and the answer is not pleasant: it is about power and democracy much more than money and economics.
30.06.2015 CHINA'S "SILK ROAD" ENRICHES ITS INFLUENCE ON SOUTH AMERICA
by Ariel Noyola Rodríguez
During his tour through Brazil and Peru, China's Prime Minister Li Keqiang committed to the construction of the "Silk Road" of South America; a continental train that would connect the Atlantic to the Pacific. Within its objectives, this mega-project will seek to impulse the industrialization and with that, to promote economic development in the region.
26.06.2015 NEARING THE END OF THE ERDOĞAN SYSTEM
by Thierry Meyssan
In December 2014, Thierry Meyssan announced the fall of Recep Tayyip Erdoğan, while almost all other international commentators still persisted in believing that he would win the legislative elections. Mr. Meyssan returns here to examine the career of the Turkish President.
18.06.2015 STRATEGIC RESEARCH CENTERS IN TURKEY
Arestakes Simavoryan
Systemic development of strategic research centers (SRC) in Turkey started in 1960s. Among the Middle Eastern countries Turkey probably has the oldest think tanks along with Israel. Among the various research areas and directions they also study the development traits, typology, strategic priorities and other aspects of the Armenian think tanks.
16.06.2015 S-300 AIR DEFENSE SYSTEMS: POTENTIAL CONSEQUENCES OF BARTERING WITH IRAN
Vladimir Evseev
On April 13, 2015 President Vladimir Putin signed an executive order lifting the ban on transit through Russian territory and also the transfer to the Islamic Republic of Iran of air defense missile systems S-300. This makes it possible to implement the contract, signed in 2006−2007, on supplying Iran with five S-300 PMU-1 air defense systems.
15.06.2015 LARGE CAPITAL OF DIASPORA AND DEVELOPMENT ISSUES OF ARMENIA: HISTORY AND MODERN TIMES
Vahram Hovyan
For the nations that have diaspora, the economy plays a unique role in the area homeland-diaspora relations. The economic capital of diaspora is viewed as a crucial resource for development of such countries. The point is, however, that other than economic interests, the national feelings and natural human desire to help strengthen one's homeland often play an important role in the issues related to foreign investment in a given country.
09.06.2015 WORLD ORDER AND NATIONAL INTEREST
A Keynote Speech by Hans Köchler, President of the International Progress Organization, delivered at the 15th International Scientific Likhachev Conference "Contemporary Global Challenges and National Interests", May 14, 2015.
04.06.2015 GERMANY FALLS OUT OF LOVE WITH AMERICA
By JOHN VINOCUR
Anti-Americanism offers cheap German nationalism with a good conscience. Angela Merkel should resist.
Anti-Americanism has become a fungible aspect of German politics. Blaming-the-Amis is now established as hard currency in matters of security, trade and in setting the tone of public discussion—either directly and gratingly, or managed more evasively but with real recognition of this harsh disaffection's potential as a voter-getter.
02.07.2015 IRAN AND SAUDI ARABIA EDGE TOWARDS CYBER WAR, STUDY SAYS
The battle for influence between Iran and Saudi Arabia has become one of the biggest rivalries in the Middle East. Tehran and Riyadh are fighting for a greater say on several fronts in the region including the campaign against ISIS and Yemen's civil war.
30.06.2015 CHINA 'LEADING SUSPECT' IN US CYBERATTACK, SAYS INTELLIGENCE CHIEF
Chinese hackers were behind the recent cyberattack that compromised the records of millions of government workers, at least according to a top US intelligence official.
23.06.2015 SAUDI ARABIA TELLS CITIZENS TO IGNORE LATEST WIKILEAKS RELEASE
Saudi Arabia has warned its citizens to ignore thousands of its diplomatic documents leaked by the transparency site WikiLeaks, which give a rare insight into the kingdom's habit of buying influence and monitoring dissidents.
19.06.2015 BEWARE THE LISTENING MACHINES
When dolls and friendly robots can listen and respond to what people say, where's the line between personal assistance and mass surveillance?
19.06.2015 ARAM I TO PRESENT ARMENIAN GENOCIDE CLAIMS AT FRENCH PARLIAMENT
By the initiative of the Armenian National Committee of France, an international conference devoted to the Armenian Genocide will take place on June 19 at the Parliament of France under the title "Justice and compensation of the consequences to the Armenian nation".
18.06.2015 CAN AMERICA LEARN FROM GERMAN UNIVERSITIES?
Until Hitler took power, German universities were the envy of the world. They had they best facilities, offered the best training, and employed the best researchers. Between 1901 and 1932, scholars based in Germany won 33 Nobel Prizes for academic work (counting the historian Theodor Mommsen, but excluding other winners in Literature). Americans won just five.
16.06.2015 TRIBUTE PAID TO ARMENIAN SOCIALISTS HANGED IN ISTANBUL DURING ARMENIAN GENOCIDE
The members of the initiative "Nor Zartonk" founded by the Armenians of Istanbul paid a tribute to the socialist figure Mateos Sargsyan (Paramaz) and 19 other revolutionary figures killed during the Armenian Genocide of 1915 at the Armenian Edirnekapı Martyr's Cemetery.

15.06.2015 SNOWDEN MAY HAVE SOME CLARIFYING TO DO AFTER BOMBSHELL REPORTS THAT RUSSIA AND CHINA ACCESSED NSA FILES
The Sunday Times reports that Russia and China decrypted files stolen by former NSA contractor Edward Snowden, forcing the UK intelligence service, MI6, to pull officers out of live operations in hostile countries.
10.06.2015 BIN LADEN'S DEATH AND THE FAIRY TALE OF THE WAR ON TERROR
Recent revelations have challenged the official version of Bin Laden's death, but the real cover-up concerns the motivations behind the War on Terror.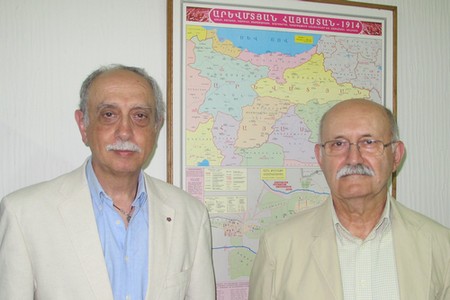 18.06.2015 MEETING AT NORAVANK FONDATION
A meeting of the Noravank Foundation's director with Jean-Varoujan Sirapian, Founding President, Institut Tchobanian (the Chobanian Institute) of Paris, and Arthur Turyan, Treasurer / Finance Manager of the Institute took place at the Noravank Foundation on June 17, 2015.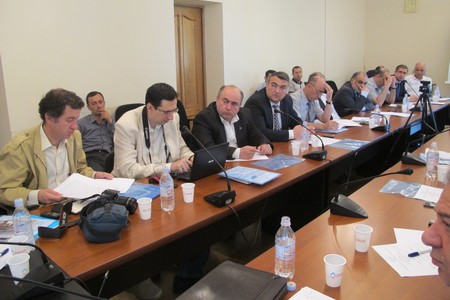 02.06.2015 ARMENIA IN THE CONTEXT OF EURASIAN INTEGRATION
A conference titled Armenia in the Context of Eurasian Integration took place on May 29, 2015 at the Noravank Foundation.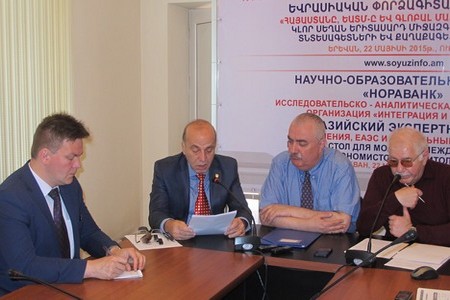 27.05.2015 ARMENIA, EURASIAN INTEGRATION AND GLOBAL CHALLENGES
The Noravank Foundation and Eurasian Expert Club held Armenia, Eurasian Integration and Global Challenges round table discussions on May 22, 2015 in the framework of "Noravank Readings" for young scholars of international relations, economics and political studies.
06.05.2015 MEETING AT NORAVANK FONDATION
On May 4, 2015 a meeting took place at the Noravank Foundation with participation of Gagik Harutyunyan, Vahe Odabashian, Samuele Dominioni, Dr. Vladimir Yevseyev and Andrei Areshev.