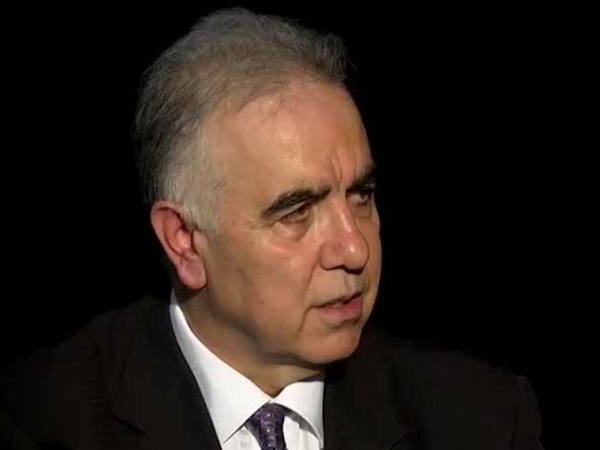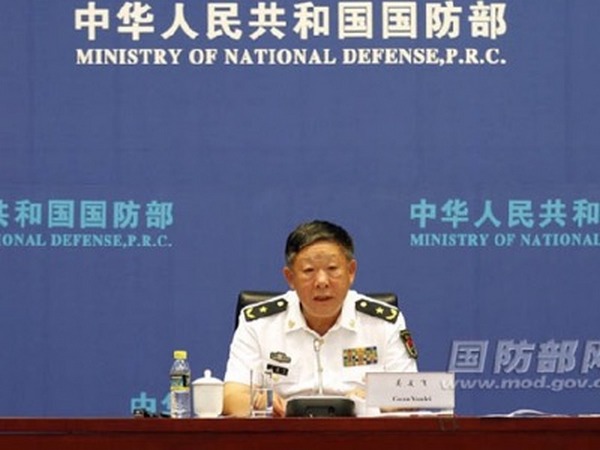 15.09.2016 PAN-TURANISM, NOT ISLAM, MOTIVATED THE ARMENIAN GENOCIDE
By Harut Sassounian
A recently published book "Remembering for the Future: Armenia, Auschwitz, and Beyond," edited by Michael Berenbaum, Richard Libowitz, and Marcia Sachs Littell, is a collection of scholarly papers delivered at a conference held at the American Jewish University in Los Angeles, March 8-11, 2014.
13.09.2016 SITUATIONAL AWARENESS IN UNMANNED AERIAL VEHICLE (UAV) INFRASTRUCTURES
David Davidian
Collaboration and sharing of data across the command structure continues to be a crucial factor in UAV systems. What was once a simple command console is now challenged by the number of simultaneous, in-theater UAVs, and the enormous increase in telemetrics, especially high quality video and Synthetic Aperture RADAR (SAR) data that must be assimilated and shared for maximizing and optimizing the infrastructure's effectiveness.
08.09.2016 TURKEY CONSPIRED WITH ISIS IN ITS DECEPTIVE INVASION OF SYRIA
By Harut Sassounian
Syria has been the hub of shifting international military and political intrigues since the start of the 'civil war' in 2011. The diverse conflicting sides include: Hezbollah, Iran, Islamic State (ISIS), Israel, Jordan, Kurdish fighters, Lebanon, Qatar, Russia, Saudi Arabia, assorted terrorists from around the world, Syria, Syrian opposition groups, Turkey, the United States, and other NATO states.
05.09.2016 CHINA AND SYRIA
by Thierry Meyssan
Although we don't know the details of what was agreed between the Chinese and Syrian armies, the existence of an agreement between them has modified both the battle-field and the balance of international relations. Last year, the Anglo-Saxon secret services broadcast a number of hair-brained interpretations of this same subject – today, Thierry Meyssan gives a precise analysis of the important points.
02.09.2016 KURDS FEEL WRATH DURING EXTENDED TURKISH PURGE
In the shadow of a countrywide purge and campaign of arrests following last month's failed coup d'etat, Turkey has escalated its operations in restive Kurdish districts. Around the country, in bus stations, on billboards and in the media, ads have been pulled down and replaced with images of the Turkish flag and slogans pledging allegiance to the nation. On August 7th, a huge rally in Istanbul saw the leaders of three major political parties – once opponents – share a stage to declare the importance of protecting the state.
01.09.2016 ANALYSIS: TURKEY'S POTENTIALLY MOMENTOUS SHIFT ON ASSAD
CAIRO – For five years fighting has raged in Syria, a globally resonant nightmare kept going in part by the insistence of Bashar Assad's opponents that he must go even despite their battlefield failures to force him from power. Now an inflection point may be at hand, with powerful opposition backer Turkey suggesting Assad, despite his brutality in the war, could play a role in an unspecified transition period.
27.07.2016 WHICH VP CANDIDATE HAS A BETTER RECORD ON ARMENIAN GENOCIDE RECOGNITION?
By Harut Sassounian
Now that Hillary Clinton and Donald Trump have selected their vice presidential candidates, Armenian Democrats are claiming that Sen. Tim Kaine has the better record on recognition of the Armenian Genocide, while Republican Armenians are insisting that Gov. Mike Pence is the clear-cut favorite on this issue. The more important question is: does it really matter?
20.07.2016 TURKISH COUP D'ÉTAT STILL IN PROGRESS: CONFLICT KEEPS TURKEY IN TURMOIL
By Harut Sassounian
Most Armenians became ecstatic last Friday upon hearing that a military coup was in progress to topple Turkey's President Erdogan. Even I was caught up in a momentary euphoria, until I recalled that while Erdogan is a fascist leader, the Turkish military is far worse! During the past four military coups d'état in Turkey -- 1960, 1971, 1980 and 1997 -- when generals shot their way to power, wholesale jailing, torture, and killings ensued.
13.09.2016 MOTHER TERESA'S REAL NAME WAS AGNESSA BOYAJIAN
Mother Teresa… Very few know that this woman's real name was Agnessa Boyajian. She was an Armenian. She told about it to Catholicos of All Armenians Vazgen I during her visit to Armenia in 1988 after the disastrous earthquake.
08.09.2016 INTERNATIONAL CONFERENCE ON STATE GOVERNANCE IN INFORMATION AGE
International Conference on State Governance in Information Age organized by Chinese Academy of Modern International Relations took place on August 29-30, 2016 in Qingdao, China.
06.09.2016 EURODIALOGUE, VOLUME 3, FROZEN CONFLICT AND SELF-DETERMINATION
This Publication is based on the International Conference "Conflicts and the right to Self-determination" organised in the European Parliament (Brussels - Belgium), by the Member of the European Parliament Dr. Eleni Theocharous, on the 3rd of June 2015, in cooperation with the Jagellonian University of Krakow, the Louvain-la-Neuve University and the American University of Beirut.
10.06.2016 TWO NEW CHEMICAL ELEMENT IN THE PERIODIC TABLE WILL BE NAMED IN HONOR OF THE MOSCOW REGION AND ACADEMICIAN YURI HOVHANNISYAN
International Union of pure and applied chemistry (IUPAC) announced on introduction of four new chemical elements in the periodic table. Two of them will be named in honor of the U.S. state of Tennessee and Japan, and two more got their names because of the scientific Institute in Dubna near Moscow and a scientist of Russian Academy of Sciences Yuri Oganessian.
18.05.2016 THE FRENCH-ARMENIAN BUSINESS SOCIETY
The French-Armenian Business Society is organizing the Armenian-International Business Forum in Paris, on October 15, 2016, at the Napoleon hall of the Westin Paris-Vendôme hotel.
17.05.2016 VATICAN REVEALS UNPUBLISHED ARMENIAN GENOCIDE DOCUMENTS FROM ITS SECRET ARCHIVES
The chilling testimonies will be published in a book. The news came during the presentation of the "Lux Arcana" exhibition which will display the treasures of one of the world's oldest archives.
05.04.2016 A NEW SYSTEM FOR MANIPULATING INFORMATION IS CREATED
President Obama has decided to replace the «Center for Strategic Counterterrorism Communications», created in 2011, by a «Global Engagement Center». To that end, on the 14th March 2016, he signed a secret decree – but a copy is already in circulation (see document below).
04.04.2016 THE WPF PRESIDENCY ON THE ESCALATION IN NAGORNO-KARABAKH
The Presidency of the World Public Forum "Dialogue of Civilizations" deplores that the cease-fire between the parties of the Nagorno-Karabakh conflict in the Southern Caucasus has been seriously violated once more.

19.09.2016 PANEL SESSION OF THE NORAVANK FOUNDATION RESEARCH COUNCIL

Panel session of the Noravank Foundation Research Council took place on September 15, 2016. The agenda included discussion of the books Internal Movements of Diaspora in 1950-1980s by T. Ghanalanyan and Israel: Thematic Studies by K. Veranyan and V. Atoyan, in order to make decisions on recommendation for publishing.
15.09.2016 MEETING AT NORAVANK FOUNDATION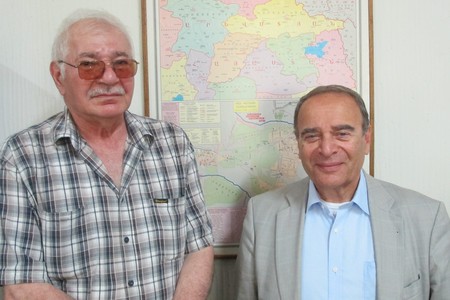 A meeting with prominent Diaspora Armenian luminary Jean-Claude Armen Katchikian took place at the Noravank Foundation on September 14, 2016.
27.07.2016 NEW METHODS OF INFORMATION INFLUENCE (ON THE EXAMPLE OF POST-SOVIET COUNTRIES)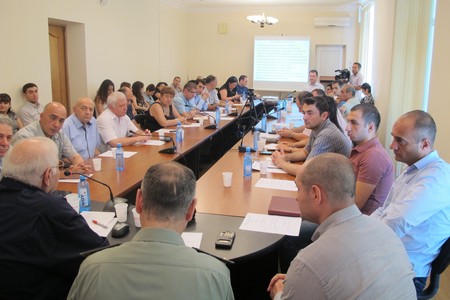 A conference titled New Methods of Information Influence (on the Example of Post-Soviet Countries) was held at the Noravank Foundation. The event was attended by the Foundation's experts, area specialists, representatives of public/political circles, and journalists.
18.07.2016 PANEL SESSION OF THE NORAVANK FOUNDATION RESEARCH COUNCIL

Panel session of the Noravank Foundation Research Council took place on July 12, 2016. The agenda included changes in the Council membership, 2016 semiannual reports of the Foundation's Centers, Research Council and the Program for Ensuring the Activities.